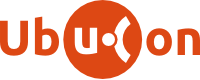 I'm proud to announce
Ubucon at SCaLE10X
on Friday, January 20th, 2012. An
Ubucon
is an organized event for Ubuntu users that's halfway between an unconference and a convention. The main focus is for Ubuntu users to get together and meet others, share ideas, and improve their skills. There will be presentations as well as themed open participation sessions.
We want to line up five speakers for this year's Ubucon. We're looking for presentations on topics that would be of interest to casual and beginning users. A presentation might be as simple as how to use Evolution to tie together your email, calendaring, and contacts, and how that integrates into the GNOME desktop. If it's something useful that you wish you'd have known as a beginning Ubuntu user then it's fair game.
If you have a topic you'd like to present, please send your proposal to
speakers@ubucon.org
. Include your full name, a contact email, and a description of what your proposed talk would cover. Because we want to leave plenty of time for communication, you should plan to talk for up to 45 minutes, including any questions and answers portion of the talk. We'll have a projector and a computer available for slides in OpenDocument or PDF format. If you have any special requirements, please mention that in your proposal.
Once again we have a videographer who will be filming the event. We would like to post videos of each talk online after Ubucon. The intention is to offer these videos under the CC-BY-SA license along with any slides or presentation material you would like to share. This is similar to the requirements for SCaLE10X speakers, but please let us know if you would like to opt out of live streaming and/or online availability of your talk.
The deadline for submissions is Monday, December 12th, 2011. If you have any questions, please let me know. We'll notify selected speakers two weeks later, by Monday, December 26th, 2011.
In addition, we'll have a round of lightning talks at the end of the day, so if you want to talk but can't do it for 45 minutes, or just want to get a taste of sharing with others, you'll have an opportunity to tell us all about something awesome.